हम नीतीश कुमार जी के साथ है, मांझी ने ट्वीट कर दी सफाई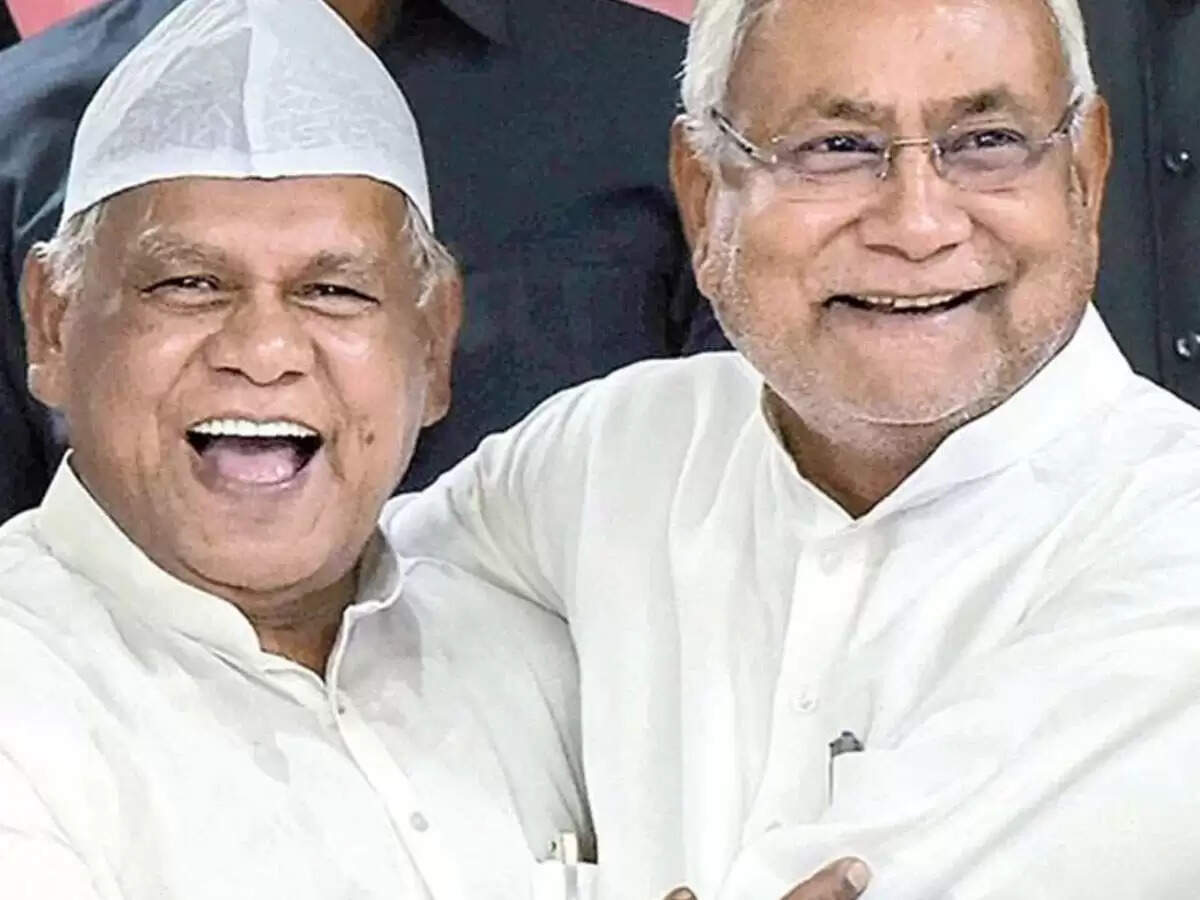 Hindustani Awam Morcha President Jitan Ram Manjhi will not go to NDA. Manjhi himself has announced this. Clarifying about this by tweeting, Manjhi wrote that, we are with Nitish ji, whatever his decision will be, we will stay with him.
Jitan Ram Manjhi wrote on his Twitter handle, "During the by-elections, some portals/media are spreading the illusion that Manjhi can go to NDA. We are with Nitish Kumar ji. Whatever his decision, we will be with him. If the matter is taken forward Tejashwi Yadav ji, then it will be right if an announcement is made about it through a co-ordination meeting."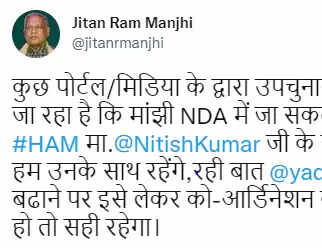 Let us tell you that the script of big change is being prepared in the politics of Bihar these days. Nitish Kumar is constantly indicating that he wants to take Tejashwi Yadav forward. Tejashwi Yadav and other leaders of his party are constantly saying that if Nitish Kumar becomes the prime ministerial candidate, he will be supported. Meanwhile, a statement by Jitan Ram Manjhi created a ruckus just before the by-election.
Let us inform that Nitish, pointing to Tejashwi, had said that now he will take them forward. Will take Tejashwi forward - Manjhi's strong reaction to Nitish's statement. Said this is Nitish Kumar's personal decision, not of the grand alliance.